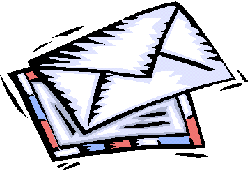 Dear BM!,

I have a quick question about eyebrows. Apparently, I am "supposed to" stay away from tweezing or waxing the hairs above my brows according to the "experts". Why is that? What harm can I do? This blanket warning sounds rather scary to me.
Thanks for your beaut question. To be perfectly honest, I don't really understand this rather hard to discern warning that is often given about establishing a "no go zone" in regards tweezing above the brows. Perhaps, it's just a bit of scaremongering, as is some folk's wont, but please do write in if you cleaver possums have any inklings as to why. After all, the hairs above most certainly need tending to, that's for sure (think Cro-Magnon Man). The hairs above the brows have the very same rate of growth as below the eyebrows and have just as much influence on the overall shape of your precious arches as does the area I affectionately call the "underbrush". We say at Chez Beauty Marked!, if you are competent and, more importantly, confident in removing and clearing out rogue brow hairs below the eyebrow, you surely can do the same above.
My only suggestion to you is that if you are waxing make sure the wax is slightly cooler (and only just) than what you would regularly use below the brow, in order to retard that perilous "runny factor" that can be the undoing of so many perfect eyebrows. Yes, you know the one…(sadly, I think we all do). And, if you are tweezing, first brush your brows downward, towards your eyelashes, with a brow groomer, in order to isolate the hairs most annoyingly perched above your eyebrows in order to effectively target them for removal before having a go and then… Go For It! *cue roars from your very own BM! cheering squad* "You can do it! We know you can! If you can't do it, no one can!"
Yours,
BM! x
Being the savvy sweethearts that you are, you won't mind if Beauty Marked! has a wee shift of focus for today to highlight a few great grooming tips for the ever-so-handsome guys out there? So good-looking, these are just for you:
Shave If you are sporting a hair-free face, do shave at least once a day…twice if necessary, to keep up your groomed appearance.
Trim If you are going with a bit of facial hair, keep it trimmed and shaped.
Cleanse & Moisturize Even the blokiest blokes have skin (albeit rhino-like at times) and need to ensure that it stays clean, well hydrated, and sun blocked.
Exfoliate Your face and body will love you when you attend to at least weekly scrubs and will work to keep you looking your vital best.
Nails Clean, short, and filed are the three operatives here when it comes to finger and toe nails (yes, we do notice your dashing digits).
Duo-browed. And yes, it is an absolute requirement that you have two eyebrows at all times.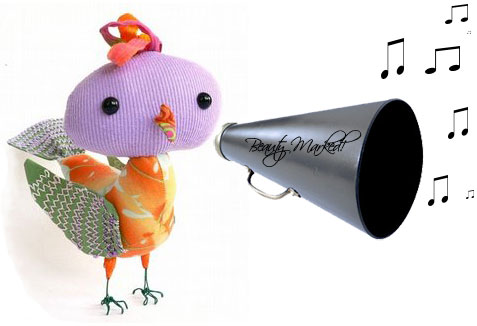 A gorgeous little birdie just told me some seriously exciting news: As of April 2008, Benefit Cosmetics Australia will be opening its very first Benefit Boutique! The Benefit Boutique will be located at 94 Oxford Street Paddington, New South Wales Australia and will be showcasing Benefit's full range of products, including 'Fake-its'- Benefit's quick fix beauty solutions and makeup, skincare, and fragrance. Benefit beauty consultants will be on hand to take customers from now to WOW!
In April, the Benefit Boutique in Paddington will also be pleased to introduce Benefit's regarded and well established beauty services menu to Australia, which will include professional brow shaping, brow and lash tinting, and bikini waxing!
*happy dance*
Be sure to check back with Beauty Marked! for more goss as it comes to hand. Because you know me…If I know it, you'll know it!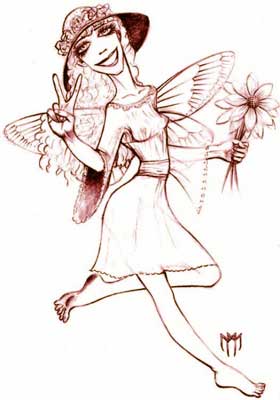 I received an email the other day that made me giggle a bit, absolutely smile an even bigger bit, and ever so pleased to be a bit "Out There". Here's an excerpt from the most excellent email below:
Hello Beauty Marked!,

"I have to say that your rather well informed, albeit unorthodox approach to beauty is really refreshing and always a great read. I wasn't too sure I'd get into the daily beauty affirmations or enjoy the beautiful quotations you have posted as much as I have. They are just so different. But I think the thing I am most pleased about is your inspirational quips that you liberally share. I also love that you are so wonderfully wacky-do, but in the coolest, most well groomed way…"
i just had to share this gem of an email and weigh in to say how much I so appreciate and embrace my card carrying Groomed Wacky-Do status and that I couldn't ever consider passing up an opportunity to spritz on a fine fragrance, slick on a gorgeously-rich red lippie, have a mani, pedi, blow-dry, brow shape, wax, facial, to meditate, re-align my chakras, have a massage, or to commune with a magnificent crystal. No way José! But the best bit about this email is that you lovelies obviously know it too. I love that! Thanks for noticing and an even bigger thanks for being you!
-BM! xx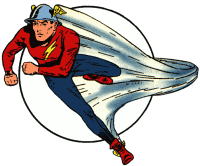 A Johnny Come Lately I may be, but I just realized that I have a Quick Face makeup look. Do you? It dawned on me that whenever I am in a rush and daren't go sans makeup, I always tend to grab the following:
Jane Iredale Pressed Mineral Base (quickly kabuki brushed on)
Becca Brow Powder
MAC Club eyeshadow to upper lid
Blackened Brown eyeliner pencil to tight line upper and lower lids
Black mascara on curled lashes top and bottom
Shu Uemura Blush in P Brown 780 (nude/rose bronze demi shimmer)
The closest nudish gloss I can lay my hot little hands on.
C'est tout! And the bestest bit about a Quick Face is that it is indeed quick. I can do the above in about 5 minutes max. Not bad, ay? All this to say Gorgeous Ones, it's worth perfecting the Quick Face…because you just never know what adventures lay ahead for you and with the Quick Face you're sure to look more than a bit of alright in anticipation for every eventuality. We love that!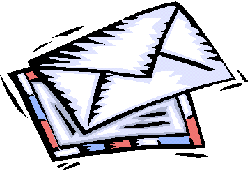 Hiya Beauty Marked!,

Why do you often suggest that there are times that are better for waxing and tweezing than others? As far as I'm concerned anytime is a bad time. LOL

I hear ya, sister! What a beaut question and expressed sentiment. I have, on occasion, found myself to be a card carrying member of the "No Time Is the Best Time to Wax or Tweeze Club" too. The reason I often suggest that, if possible, it's best to avoid the week before our period is due is because our pain threshold is markedly lower during this stage of our monthly cycle. This lowered pain threshold is all down to what our premenstrual hormones or as I like to say, "horror-mones" are doing at this time. So if you can avoid this week, do. Who needs the potential of additional insult added to injury? If you can't…well, just take several deep breaths and keep 'em coming. Always remember to B-R-E-A-T-H-E.
Hope this helps some.
-BM! x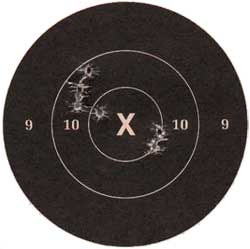 I'm thinking eyes that are packing pure, smoked-out, shimmery gorgeousness for the evening's festivities. What do you think? Maybe a goer for tonight's makeup look? Here's a few product suggestions to get you going:
M.A.C. Paint Pot in Blackground to eyelid as a base, M.A.C. Blue Brown Pigment to set and blended fabulously up to the crease. M.A.C. Club pressed eye shadow to crease and outer V. M.A.C. Vex pressed eyeshadow lightly applied as brow highlight and blended impeccably. Black gel or kohl eyeliner to water and tightlines for both upper and lower lash lines. Finish off with the requisite lashings of black mascara on celestially curled lashes.
The what's next…
Groomed brows, cheeks that are very much a supporting act for those killer eyes and a low maintenance lip that is lightly stained and slicked with a YLBB (your lips but better) nude. C'est tout. Just prepare to slay 'em!