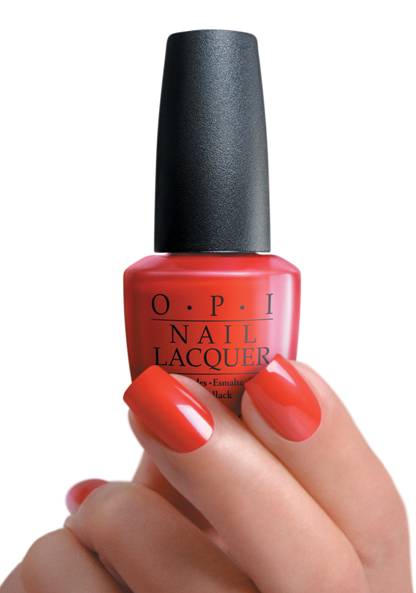 Calling all savvy Aussie shoppers! As a one-off exclusive offer for those shopping over the Long Weekend, OPI would like reward you with a complementary bottle of OPI lacquer, with every purchase. Buy any OPI Nail Lacquer 15ml and be rewarded with a second lacquer complimentary from OPI. Go get 'em Tiger!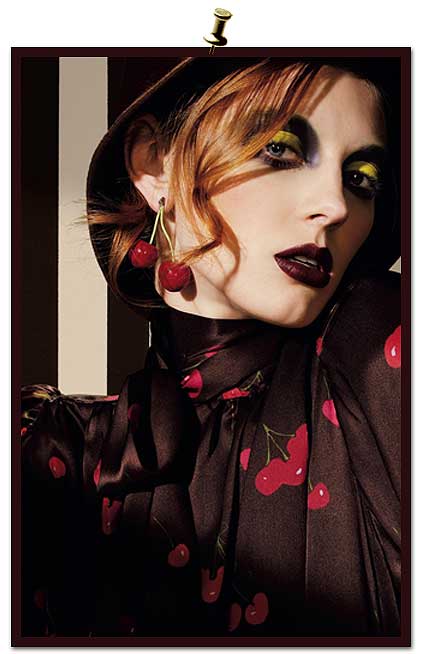 M.A.C.'s Cult of Cherry is luscious, dramatic, undeniably eroticized. Ripened lips, Spiced Hot Chocolate eyes or Illegal Purple nails, combine to seduce with a sweet-and-shock, way-to-go dark. Separates the bitter from the sweet. This drama just gets more delicious:
Lipstick

Crème Cerise Sheer yellow taupe (lustre)
Lightly Ripe Sheer mid-tone pink (lustre)
Russian Red Intense bluish red (matte)
"O" Intense purplish red with metallic gold (frost)
So Scarlet Clean grape burgundy (amplified)
Suggested Retail Price: $35.00 AUD

Lipglass

Cherry Blossom Sheer light pink with multi-dimensional pearl (frost)
Rich & Ripe Mid-tone pinkish red with multi-dimensional pearl (frost)
Cult of Cherry Clean red with red pearl (frost)
Liqueur Neutral brownish mauve with multi-dimensional pearl (frost)
Jampacked Sheer grape with multi-dimensional pearl (frost)
Suggested Retail Price: $34.00 AUD

MATTENE Lip

Rapturous Deep berry red (matte)
Kirsch Blackened cranberry (matte)
Chock-ful Blackened brown (matte)
Bing Blackened eggplant (matte)
Suggested Retail Price: $36.00 AUD

Powder Blush

Blooming Frosted deep dirty peach (frost)
Plum de Bois Frosted deep pink bronze with gold pearl (frost)
Suggested Retail Price: $40.00 AUD

Nail

Silverstruck Frosty greyed taupe with multi-dimensional pearl (frost)
Illegal Purple Creamy blackened eggplant (cream)
Suggested Retail Price: $22.00 AUD

Zoom Lash

Zoom black Rich black
Suggested Retail Price: $25.00 AUD

Eyeshadow Quads

Spiced Chocolate

Nanogold Sheer yellow pink with pink pearl (frost)
Brash Frosty reddish copper (vxp)
Spiced Chocolate dirty deep reddish brown (matte)
Sweet Chestnut Frosted cranberry (frost)
Suggested Retail Price: $72.00 AUD

Tempting

Next to Nothing Sheer yellow beige with pink pearl (frost)
Sharp Frosty bright yellow gold (satin)
Dark Edge Dirty chocolate brown (satin)
Tempting Rich coco (lustre)
Suggested Retail Price: $72.00 AUD

Shadowy Lady

Light Fall Dirty light pink (satin)
Smudge Violet Frosty blackened lavender with multi-dimensional pearl (frost)
Deep Truth Very dark blue (frost)
Shadowy Lady darkly veiled plum (matte)
Suggested Retail Price: $72.00 AUD
Cult of Cherry from M·A·C is available in Australia from 8th September, 2008 at all M·A·C locations. New members welcome *
*But, um…maybe don't drink the Kool-Aid.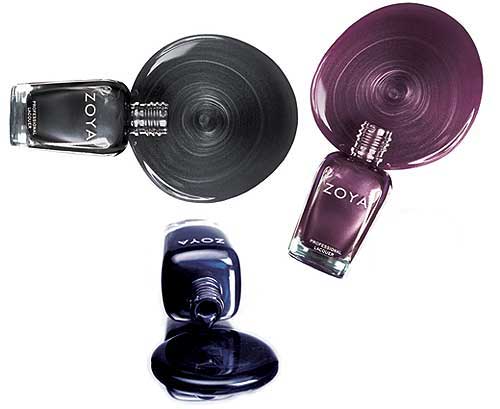 One of my favourite autumnal treats is to store my bubbly and bright or pretty and pastel nail polishes, much adored during the warmer months, and ready my digits for the deliciously dark and daringly delightful polish colours much coveted and ever-so-couture when worn in the colder months. Again, this autumn and winter fashion season sees the ravishing return of gloriously urbane nails in deeper, super pigmented, and trend-setting hues. Beauty Marked! has kicked off the season with the Limited Edition Downtown Collection from Zoya. Do be sure to check out these edgy beauties on your travels as you continue on your journey to great style.
The LE Downtown Collection:
Freja gunmetal grey metallic (pictured)
Indigo deep indigo with starry metallic flecks (pictured)
Kotori glittering aqua-metallic
Suvi deep green metallic
Rea amethyst metallic (pictured)
Lael eggplant purple cream
Zoya's trendy Downtown Collection is available in fine salons and spas nationally. Telephone 1300 855 644 for stockist details. Too hip!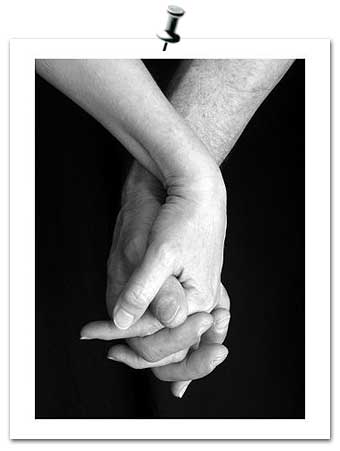 Did you know?…
Men's nails grow faster than women's and tend to be stronger.
Toe nails grow slower than finger nails.
The younger you are, the faster your nails grow.
Your overall health is reflected in your nails.
The middle finger (aka Tall Man) has the fastest growing nail on your hands.
Nails are made of keratin, just like hair.
It's a myth that nails actually keep growing for some days after death. This is just an illusion caused by the skin tissue shrinking away from around the nails exposing more of the actual nail.
The more dehydrated you get…your nails will too, which is one of the causes for brittle, lackluster nails.
Too much moisture will make your nails soft and they are best protected by keeping them dried and moisturized with a quality hand and nail cream.
Too cool!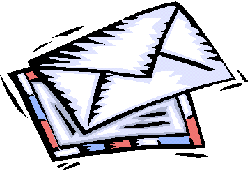 Dear Beauty Marked!

Thanks for all the time and expert work you put into this blog. I am continually amazed with how each and every day you manage to post something so cool and very inspirational. I love it!

I wanted to know what you thought of acrylic nails and whether or not they are a bit old fashioned. I particularly like the french acrylics.
You are very welcome Gorgeous One, as it's my complete pleasure!
You know, I must say, I don't half mind acrylic nails to be honest. Mid length to just longer than short and naturally squared in shape look adorable, especially when they are immaculately maintained. In fact, when they are sculpted in the way just mentioned, acrylics can look very natural and their faux status is darn near imperceptible. I don't think the longer more talon like acrylics are particularly on trend, but if that's what makes one feel beautiful then Go For It! I say. As for a good ole french manicure, well, who can pass up this bit of classic loveliness, now really? Shortish and natural would be the operative words when it comes to acrylics. Do though be sure that you are going to a nail salon that is not only reputable, but observes the imperative and highly stringent hygiene regulations if you do decide to go the faux.
Again, it's always a pleasure to receive and answer cherished reader emails, so please feel free to keep them coming.
-BM! xx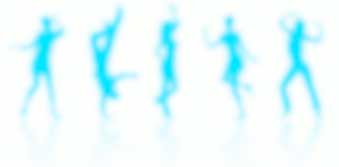 What makes you feel most beautiful?
If you could have three beautiFULL wishes fulfilled, what would they be?
What moves and inspires you?
I've always wanted to know this about you…so I'd just thought I'd ask. Please email me your answers or post them as comments below. I am, so very much, looking forward to reading all about them. *happy dance*
-BM! xx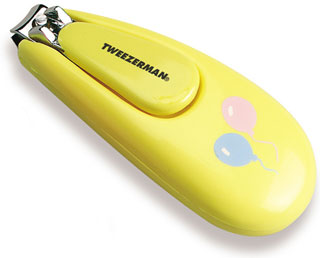 Oh my goodness! How darling is this baby nail clipper? This little "cutie pie" is courtesy of Tweezerman and not only does it look adorable, but it works a treat! Tweezerman's large handled, ergonomic Baby Nail Clipper is a fantastic beauty tool for keeping the Wee One a picture of their gorgeously groomed, perfected selves. Don't be fooled by this clipper's jejune appearance as it is well and truly in the big leagues when it comes to performance. This baby nail clipper is a chip off the old block. It does Tweezerman proud, maintains the family standards and established reputation. *whispers* The Tweezerman Nail Clipper even works well on "big people's" fingers too should you be unable to resist the temptation to use this "cute as a button" clipper. Who could blame you? Love 'em!
Visit Dateline Imports for Tweezerman Baby Nail Clippers and so much more.