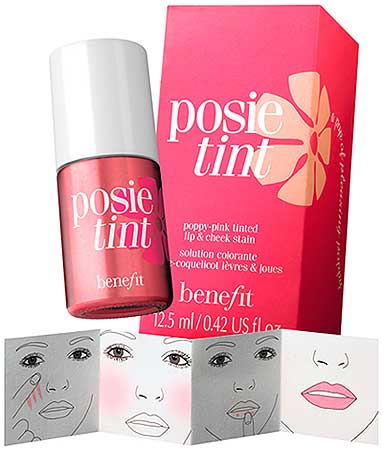 Gloriously enough, not much more needs to be said about this easy on the eye new release from Benefit Cosmetics. After all, isn't there a saying like pictures paired with pristine product are worth a thousand…something-or-another? Beauty Marked! reckons that with these nifty illustrative pictures and a bit of well placed poppy-pink Posietint you'll have the prettiest pout and most wonderfully winsome apples around, thanks to this perfectly pigmented product from Benefit Cosmetics. Benefit's Posietint Lip & Cheek Stain is set to grace our shores from July 2008 and won't the world be an even more beautiful place then?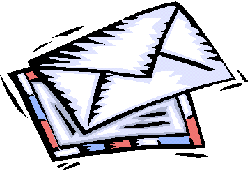 Dear BM!,

I have a quick question about eyebrows. Apparently, I am "supposed to" stay away from tweezing or waxing the hairs above my brows according to the "experts". Why is that? What harm can I do? This blanket warning sounds rather scary to me.
Thanks for your beaut question. To be perfectly honest, I don't really understand this rather hard to discern warning that is often given about establishing a "no go zone" in regards tweezing above the brows. Perhaps, it's just a bit of scaremongering, as is some folk's wont, but please do write in if you cleaver possums have any inklings as to why. After all, the hairs above most certainly need tending to, that's for sure (think Cro-Magnon Man). The hairs above the brows have the very same rate of growth as below the eyebrows and have just as much influence on the overall shape of your precious arches as does the area I affectionately call the "underbrush". We say at Chez Beauty Marked!, if you are competent and, more importantly, confident in removing and clearing out rogue brow hairs below the eyebrow, you surely can do the same above.
My only suggestion to you is that if you are waxing make sure the wax is slightly cooler (and only just) than what you would regularly use below the brow, in order to retard that perilous "runny factor" that can be the undoing of so many perfect eyebrows. Yes, you know the one…(sadly, I think we all do). And, if you are tweezing, first brush your brows downward, towards your eyelashes, with a brow groomer, in order to isolate the hairs most annoyingly perched above your eyebrows in order to effectively target them for removal before having a go and then… Go For It! *cue roars from your very own BM! cheering squad* "You can do it! We know you can! If you can't do it, no one can!"
Yours,
BM! x
"I never saw an ugly thing in my life: for let the form of an object be what it may. Light, shade and perspective will always make it beautiful." -John Constable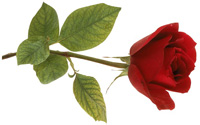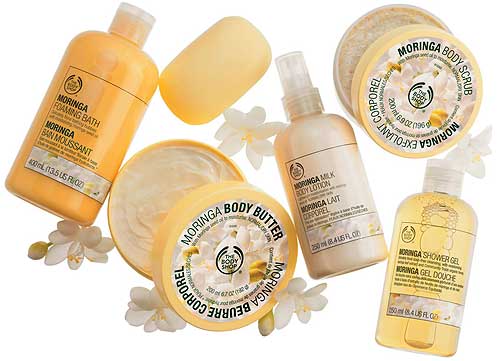 The Body Shop treats us, once again, to the magical miracles of nature as harnessed in the new Moringa Bath & Body range. The Moringa Bath & Body range is The Body Shop's newest offering and the first floral member across their vast and considerate product array. This fragrant and highly moisturizing collection consists of 6 products featuring Moringa seed oil.
"First used in Ayurvedic medicine some 4,000 years ago, Moringa seed oil comes from the Moringa tree, which is also known as the "miracle tree" due to its wide variety of beneficial uses. The Moringa tree provides 7 times the Vitamin C in oranges, 4 times the calcium and 2 times the protein in milk, 4 times the Vitamin A in carrots and 3 times the potassium as bananas. Moringa seed oil contains high levels of oleic acid, which is a fatty acid that helps to restore the skin's moisture levels, protects against drying and keeps the skin feeling soft and smooth. The oil was highly treasured by the ancient Roman, Greek, and Egyptian civilizations for use in protecting skin and making perfume. It was so good, that they even used it to create their own skin-smoothing product."
Furthermore, according to folks at The Body Shop, they just couldn't pass up the opportunity to use the miraculously moisturizing and nourishing benefits found in Moringa seed oil, hence the Moringa Bath & Body range was born. The Body Shop uses only the finest Community Trade Moringa seed oil and fragrance from the Moringa tree blossoms, as well as other delectably moisturizing and protective Community Trade ingredients in the new range. By choosing Community Trade ingredients, the customer is contributing to a worldwide program that works to support livelihoods for marginalized communities in more than 20 countries across the globe. Gosh, we love that!
Meet The Body Shop's new Moringa Bath & Body range:
Moringa Body Butter
Moringa Body Scrub
Moringa Milk Body Lotion
Moringa Foaming Bath
Moringa Shower Gel
Moringa Soap
*curtsies*
The Moringa Bath & Body range from The Body Shop is fragrantly and ever so fabulously on counter now. What a delight!
"Don't forget to love yourself." -Søren Kierkegaard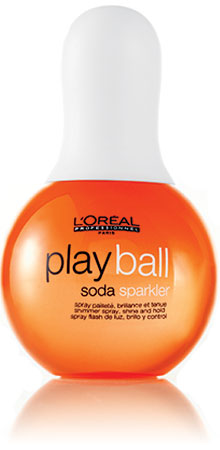 L'Oréal Professionnel introduced four new Play Ball sprays to their techno-inspired, ergonomically designed, sensorial styling portfolio. Even though all the new Play Ball sprays are pretty fab, Beauty Marked! is especially smitten with the new Soda Sparkler spray by L'Oréal Professionnel. Now this bit of fun delivers a detectible shine that's gorgeously paired with an uber finely-milled sparkle that can be rocked both day and night. Soda Sparkler is sure to tantalize your tresses (and your fans) with this glamorously glittery cocktail that delivers a natural hold and a defined texture.
The other MVPs in this game are:
Cosmo Spritzer An extra-strong hold spray used to combat frizz and to deliver a smooth, shiny and secure style.
Silky Sunrise A spray-on-serum for smoothness, softness, shine, and a silky texture.
Texture Tonic A texturizing spray for hold and volume that gives that "just left the beach" look.
The entire Play Ball team is available from L'Oréal Professionnel Salons and select retailers nationwide. The game is definitely on now.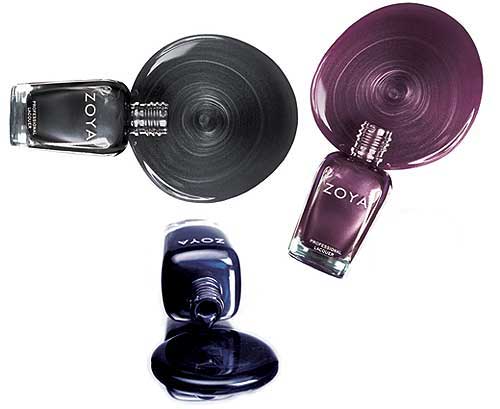 One of my favourite autumnal treats is to store my bubbly and bright or pretty and pastel nail polishes, much adored during the warmer months, and ready my digits for the deliciously dark and daringly delightful polish colours much coveted and ever-so-couture when worn in the colder months. Again, this autumn and winter fashion season sees the ravishing return of gloriously urbane nails in deeper, super pigmented, and trend-setting hues. Beauty Marked! has kicked off the season with the Limited Edition Downtown Collection from Zoya. Do be sure to check out these edgy beauties on your travels as you continue on your journey to great style.
The LE Downtown Collection:
Freja gunmetal grey metallic (pictured)
Indigo deep indigo with starry metallic flecks (pictured)
Kotori glittering aqua-metallic
Suvi deep green metallic
Rea amethyst metallic (pictured)
Lael eggplant purple cream
Zoya's trendy Downtown Collection is available in fine salons and spas nationally. Telephone 1300 855 644 for stockist details. Too hip!