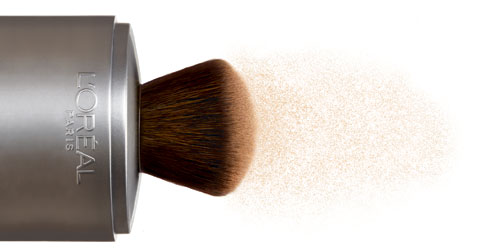 Oddly enough, I stumbled upon (ever so graciously of course) a great makeup base for the more heavily "character lined" ladies in the 70+ age bracket. It's a well known fact that powder and wrinkles can spell a recipe for disaster with the aged, hence the reason why most elegant elder stateswomen prefer to give it a miss in their increasingly minimalist makeup regime. All powdered products are generally the first to be jettisoned as they can rest awkwardly in the "character lines" or look rather caky. It's in knowing this about powdered products and their affinity for doing wayward things with wrinkles, that my product suggestion for a flawless base will most certainly surprise you: L'Oréal Paris True Match Minerals. I kid you not. Although targeted for sale within a much younger age group, this unlikely ally works a treat for those well traveled across the age ranges, so to speak.
Unlike many mineral makeup formulations, L'Oréal Paris True Match Minerals isn't sparkly nor a flat matte and is so finely milled that it imparts only the most delicate, lightweight, boundary-blurring veil across the skin, leaving a long lasting gloriously radiant, light reflecting, soft focus effect that is most welcomed. L'Oréal Paris True Match Minerals have been dermatologist tested and proven safe for sensitive skins and are non comedogenic and non-occlusive, which can still be an issue for some older, more mature skins. Let's not forget that like most mineral makeup, there is a SPF benefit in wearing L'Oréal Paris True Match Minerals as well, with its SPF of 15. L'Oréal Paris True Match Minerals contain aloe, and Vitamins B and E to nurture and to protect against free radicals. Who would of thunk it? A powdered foundation that actually plays fabulously well with wrinkles and provides a natural, earnest, skin-protecting coverage to boot. Love it! Another considerate addition to L'Oréal Paris True Match Minerals is its convenient packaging that comes with a built-in natural hair, kabuki-style brush that is protected and kept clean and readied for tidy, evenly dispensed use under the snap-on cap. Nice one L'Oréal!
L'Oréal Paris True Match Minerals are available in six universal shades to suit a variety of skin colours and is on counter at selected pharmacies, department, and variety stores nation-wide for $34.95 AUD. In Australia, your local stockist details are available by telephoning 1300 659 259.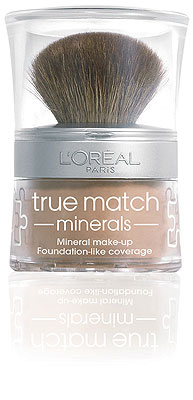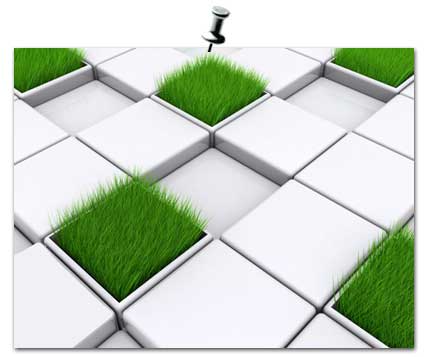 "When the grass looks greener on the other side of the fence, it may be that they take better care of it." -Cecil Selig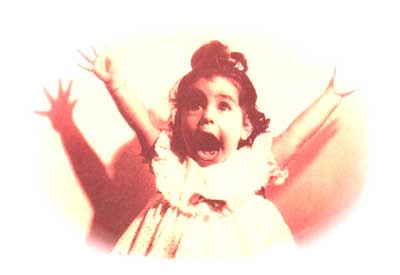 It's not often that I have a bellyache about my beloved beauty business, but I think today I must. This post is tantamount to a virtual scream into the pillow of profound frustration. Why must we always "Get The Look or Get The Hair of Missy Moo" or any one of the many millions of beautiful people in our beautiFULL world? What's the matter with getting our own gorgeous look? And your look is gorgeous too.
I am crazed today about this often bantered about slogan of "get this and get that", because I feel it quite cavalierly bypasses our own innate beauty. Why not get your own look and…Work It Baby!? This is a far better slogan that shows an appreciation for our own infinite beauty and doesn't prey on insecurities. The great thing about our beautiFULL world is that you are what make it so beautiful. Like it or not Lovely Ones…You Are Beautiful and it's about time you realized it, got your own look and worked it!
*end rant*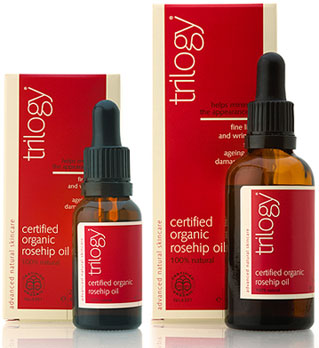 Thanks to Trilogy, finding the perfect product to nourish, hydrate, and to add a ridiculously wonderful amount of radiance is as easy as using Trilogy Certified Organic Rosehip Oil as part of your daily skincare regime. Trilogy Certified Organic Rosehip Oil is 100% certified organic and works tirelessly to give you glowing skin that's nourished with powerful antioxidants like betacarotene and lycopene, vitamins E and Retinoic acid, and essential fatty acids (Omega 3, 6, and 9). Trilogy takes the guesswork out of getting naturally beautiful skin. The hardest decision will be whether to pick the 20 ml bottle or the 45 ml bottle! Who would of thought that finding help to minimize the appearance of fine lines and wrinkles, scars, aging skin, and damaged skin would be as easy as that? Love it!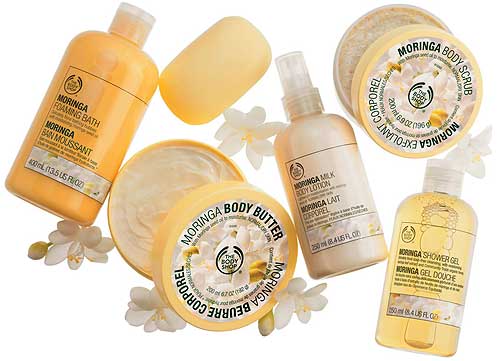 The Body Shop treats us, once again, to the magical miracles of nature as harnessed in the new Moringa Bath & Body range. The Moringa Bath & Body range is The Body Shop's newest offering and the first floral member across their vast and considerate product array. This fragrant and highly moisturizing collection consists of 6 products featuring Moringa seed oil.
"First used in Ayurvedic medicine some 4,000 years ago, Moringa seed oil comes from the Moringa tree, which is also known as the "miracle tree" due to its wide variety of beneficial uses. The Moringa tree provides 7 times the Vitamin C in oranges, 4 times the calcium and 2 times the protein in milk, 4 times the Vitamin A in carrots and 3 times the potassium as bananas. Moringa seed oil contains high levels of oleic acid, which is a fatty acid that helps to restore the skin's moisture levels, protects against drying and keeps the skin feeling soft and smooth. The oil was highly treasured by the ancient Roman, Greek, and Egyptian civilizations for use in protecting skin and making perfume. It was so good, that they even used it to create their own skin-smoothing product."
Furthermore, according to folks at The Body Shop, they just couldn't pass up the opportunity to use the miraculously moisturizing and nourishing benefits found in Moringa seed oil, hence the Moringa Bath & Body range was born. The Body Shop uses only the finest Community Trade Moringa seed oil and fragrance from the Moringa tree blossoms, as well as other delectably moisturizing and protective Community Trade ingredients in the new range. By choosing Community Trade ingredients, the customer is contributing to a worldwide program that works to support livelihoods for marginalized communities in more than 20 countries across the globe. Gosh, we love that!
Meet The Body Shop's new Moringa Bath & Body range:
Moringa Body Butter
Moringa Body Scrub
Moringa Milk Body Lotion
Moringa Foaming Bath
Moringa Shower Gel
Moringa Soap
*curtsies*
The Moringa Bath & Body range from The Body Shop is fragrantly and ever so fabulously on counter now. What a delight!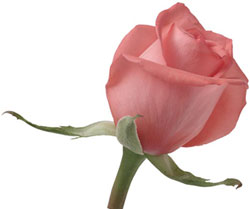 "self-love, my liege, is not so vile a sin, as self-neglecting." -William Shakespeare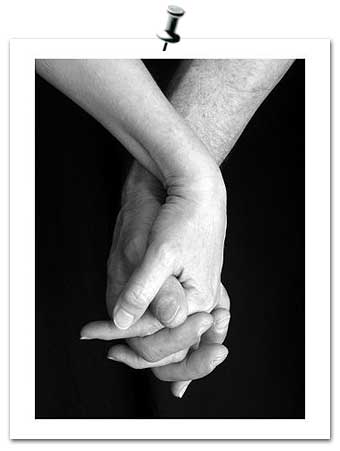 Did you know?…
Men's nails grow faster than women's and tend to be stronger.
Toe nails grow slower than finger nails.
The younger you are, the faster your nails grow.
Your overall health is reflected in your nails.
The middle finger (aka Tall Man) has the fastest growing nail on your hands.
Nails are made of keratin, just like hair.
It's a myth that nails actually keep growing for some days after death. This is just an illusion caused by the skin tissue shrinking away from around the nails exposing more of the actual nail.
The more dehydrated you get…your nails will too, which is one of the causes for brittle, lackluster nails.
Too much moisture will make your nails soft and they are best protected by keeping them dried and moisturized with a quality hand and nail cream.
Too cool!