I am so sure this year has flown by a heck of a lot quicker than the last. Wouldn't you agree? Currently I am nursing my last flu of 2007. I guess the upshot of that is that I can now rest assured that this will be one less bug I can look forward to not getting in 2008! No prizes for guessing that my NYE makeup will be comprised of veritable tons of concealer! I might even call the green stuff to duty to hold the fort under my Rudolphian nose.
Just really wanted to post to say that my best 2007 NYE makeup tip for all FOTNs (Face Of The Night) will be layer, layer, layer! No joke. Layer all that you can for the greatest makeup steadfastness. These "oldie but goodie" BM! blog posts of yore may just be what you're after:
But if you can't be fussed and are of the school of thought that espouses the "Go Hard Or Go Home" belief, well all I have to say to you then is… You Go Girl! *whispers* I don't half mind the Rock Chick/Hooker Panda Look myself as quiet as it's kept.
Most importantly, have a great & safe NYE and an even better 2008! See ya next year Gorgeous Ones!
-BM! xx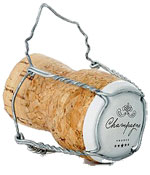 "To love beauty is to see light." -Victor Hugo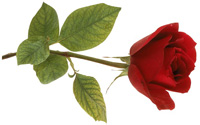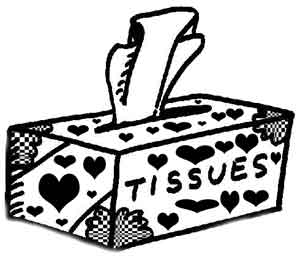 You wouldn't believe it if you read about it, but the uber cheap facial tissues from the $2 (.99¢ USD) Shop are just brilliant for having on hand when applying cosmetics. Seriously. The cheapies totally leave their more luxe and famed elder sisters in their wake. Who would of thought it? The super soft, thickly plied, much fancier tissues often leave annoying downy bits of fiber on your face which love nothing more than to display their plush magnetism by sticking fast. The more expensive, thicker ply tissues are also not very absorbent when it comes to all things cosmetic. The cheap and cheerful tissue numbers are superb at blotting up the excess oils in makeup, moisturizers, sunscreens, primers etc.. They tend to only sop up excess oils while leaving coveted pigment behind. Cheap tissues also seem to work at their stellar best when peeled down to one ply and used singly. Very cool. I suspect that's actually due to their sheer lack of fibers of any real discernible ply that make it a near impossibility to leave any behind on your gorgeous face. So do be sure to pop into your local $2 dollar (.99¢ USD) Shop and snaffle up a box of these handy and cheap as chips little gems to keep on the ready just for makeup use. Ooh, do we ever love a nifty beauty bargain buy!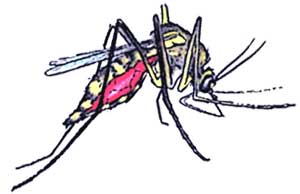 Is it just me or have you been besieged by mosquitos these last few days as well? So itchy those blasted bites are! I thought I'd share my saving grace, which seems to have prevented me from scratching off all 7 layers of my poor mozzie bitten to bits skin. 100% pure lavender essential oil applied neat and firmly pressed with a cotton ball onto to the embattled area has helped to soothe my savaged skin considerably. It also acts as a very basic bug deterrent too, which is good. If you haven't any lavender oil kicking about, pure Tea tree essential oil will do fabulously as well. Both essential oils can be applied neat to most skins without the dilution of a carrier oil unlike a majority of other essential oils which are too irritating to be applied directly to the skin. But do perform a wee skin patch test first though, just to be sure to be sure. Cool Bananas!
Seeing that we all seem to be still caught up with the merriment of Festive Season, I thought it might be a great opportunity to reacquaint you with of a couple of Get Even More Gorgeous With Beauty Marked! posts of yore that were so nice, they're worth mentioning twice!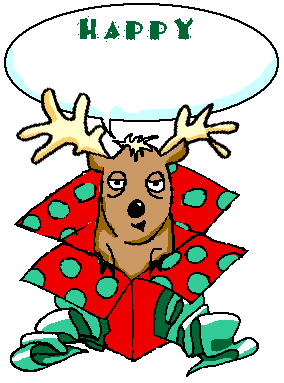 And yes, there is such a thing, of course. So for me, it shall comprise of drinking copious amounts of water, eating salads and fresh fruit, a clay face mask and maybe a super sneaky bit of trifle. I reckon my skin (and my kidneys) will really thank me for it after yesterday's not so frugal repast. What about you? Fancy a face mask, mani, pedi or a languid soak? Go the whole hog, why not? You are so worth it and as quiet as it's kept, that's what Boxing Day is really all about. Enjoy!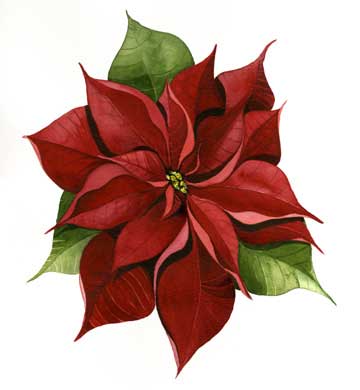 May this Holiday Season herald for you and your loved ones, a life filled abundantly with blessings of peace, love, laughter, and joy!
Best wishes for the Season and always,
Beauty Marked! xx