Or…well…maybe starts here, depending on what floats your flip. Whatever hairstyle your hankering for, you most certainly won't want to be without a quality hairspray in your holdings. Sebastian Professional Shaper Plus is the one to bouf, I mean beat. Sebastian Professional Shaper Plus Hairspray delivers true, touchable, extra-hold, humidity resistant control. No self respecting Countess of Coif worth her salt would ever consider being without a trusted can of hairspray for her tresses. Sebastian Professional Shaper Plus is just the iconic styling tool you're after. What you'll get when using Sebastian Professional Shaper Plus Hairspray is hair with added body, steadfast direction and immaculate lift and hold. Not to mention the quick drying Shaper Plus is simply legendary when it comes to medium and heavier textured hair, allowing it to maintain the same long-lasting loft as those with feather-weight locks without being sticky in the least. Not bad, ay?

Ooh, fancy a little bit of Hollywood goss? Well, according to Beauty Marked!'s Hollywood sources:
Sebastian Professional Shaper Plus Hairspray, along with is little sister, Shaper Hairspray, star as "Ultra Clutch" in the film release of "HAIRSPRAY!"

Embracing their Hollywood roots like never before, Sebastian Professional's Shaper and Shaper Plus brands are preparing for their big screen debut in the New Line Cinema's & Roadshow Film's September 2007 remake of the cult classic, "HAIRSPRAY!" As the official hairspray of "HAIRSPRAY!", Sebastian Professional Shaper and Shaper Plus will perform behind the scenes and front-and-centre to capture the film's classic style.
For further information, log onto www.sebastianinspires.com/hollywood for more. What a hoot!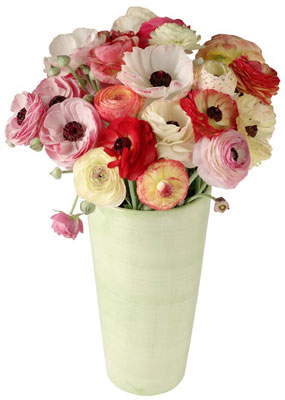 Oh Shivers! Did your lipstick just break in two and one of the blasted pieces land smack dab on the front of your blouse or on your lap?! Oh, I hate when that happens. Luckily, our beloved Ms. Necessity (you remember…she's the mother of invention) has a great way or two out of those little pickles.
*Cue super heroine music which is mega sultry and heaps cooler than Superman's*

-To remove lipstick stains, dab the offending area with a small cotton bud soaked with eucalyptus oil and launder your blouse or garment as usual. On next wear, you'll scratch your head and say, "where was that stain again?"
-To repair a broken lipstick bullet, use a match or lighter to heat and only just melt the ends of the broken pieces. Press the bits together and hold for a few moments, replace the cap and place in the fridge to cool and set. Viola! A mended lipstick!
Nicccccceeee. Thanks, Ms. Necessity! xx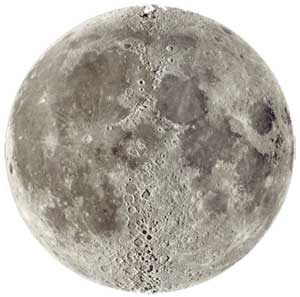 While writing this post I am excitedly aware that the moon is currently 99% full. A full moon always reminds me of all things beauty, which she so voluptuously represents. The lore of the moon is positively endless and is just as magical and glowingly vibrant as she is. Through the ages, the moon and her beauty have been revered for possessing great powers and have guided humans and other earthly beings from the beginning of time. This heavenly body's power is derived purely from her enchanting, mysterious and ever so magnetic beauty. A full moon is also a glorious aide-mémoire of our connection to that which is infinitely beautiful within us all. So, to celebrate all things burgeoning with beauty as gracefully embodied by the full moon, take the opportunity to do something exceedingly beautiFULL for yourself. A blissfully scented bath might be a great place to start perhaps. Mmmm…Enjoy!
It enhances our self-esteem to enhance someone else's. - Susan Jeffers, Ph.D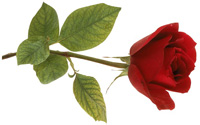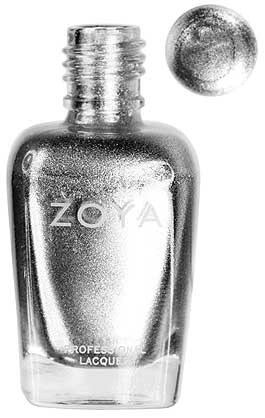 But a gorgeous little silvery number as well. Zoya Trixie is the hottest colour for polish we've seen this season. Some say silver is the new black. My take on silver is that it translates as black's edgier sister. Zoya's newest nail lacquer colour, Trixie, is street smart, glam, and totally on trend. Short and squared nails are transported instantly out of the stratosphere when sporting Zoya Professional Nail Lacquer in Trixie. Trixie is made of the same divine formulation that we have come to know and love from Zoya. As always, Zoya polishes are free of industrial chemicals like toluene, formaldehyde and dibutyl phthalate (DBP) for those who are concerned about some of the possible naughties that can find themselves in nail polishes. We love that!
Check out Trixie as well as other beaut bits of nail gorgeousness at Zoya.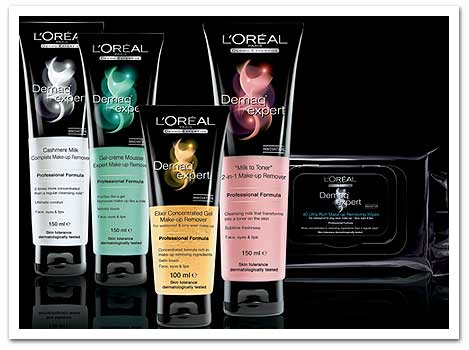 And not before time, I say. L'Oréal Paris introduces De-maq' expert to our beauty-FULL world. The L'Oréal Paris De-maq' expert range is designed to aptly address our need for highly effective makeup removing cleansers that are tailored to our skin's concerns while being able to stand up to the super pigmented, long wearing makeup we adore. L'Oréal Paris De-maq' expert range consists of 5 professional formulas which have been adapted to suit the needs and desires of a variety of women and have been both ophthalmologically and dermatologically tested. Each product in the L'Oréal Paris De-maq' expert range boasts outstanding efficacy when faced with even the most stubborn makeup and leaves the skin feeling supple and, most importantly, immaculately cleansed.
The L'Oréal Paris De-maq' expert range:
Cashmere Milk Complete Make-up Remover- This soft formula is for individuals who find water too harsh on their skin and who are looking for maximum benefit and comfort.

Gel-créme Mousse Expert Make-up Remover- This cleanser uses the TIP technology (Temperature Inversion Phase) on a traditional oil-in-water emulsion, to create a formula containing a large quantity of oil dispersed in microscopic droplets. This is specially developed for those who prefer wash-off products that act to dissolve all traces of makeup without drying the skin.

Elixir Concentrated Gel Make-up Remover- For those using long-hold makeup such as waterproof mascara, lipstick, and long lasting foundations. The transparent oil-in-water mix transforms into a white milky lotion on contact with water.

"Milk to Toner" 2 in 1 Make-up Remover- This product was specially designed for those who prefer makeup removing milks and the effect of a toner. On application, this cleanser goes on thick and creamy, but when massaged in, it transforms into a milky toner that comprehensively removes makeup while toning in a single step.

Ultra Rich Make-up Removing Wipes- These are the perfect travel companion for those wanting to save time or for those who simply prefer wipes. De-maq' expert wipes gently remove makeup without drying the skin.
What a fabulous selection! L'Oréal Paris De-maq' expert range is available from August 2007 and available from selected pharmacies, department and variety stores nationally. And yes, you are so worth it! *wink*
Some days it happens for most makeup mavens quicker than others. Every now and again, you get this feeling that your creative makeup ideas are a little light on the ground compared to times when your inspired masterpieces just come in a flash. My best suggestion to you for times when you find yourself in a cosmetic place that you really rather not be, is to hop the first thing smoking out of Rutsville.
Journey a bit further a field in search of gorgeous makeup trends that inspire you to create makeup looks suited to you and your infinite beauty. Catwalk makeup trends, as way out as they can be, are ideal places to start. Always feel free to recreate a look verbatim that takes your fancy or tailor it to what makes your spirits soar. The catwalk is great because unless clearly stated, you won't often know the exact products used, freeing you up to use what you've got, which just doubles the excitement and satisfaction when you're able to conjure up a fab look from your own coffers. Nice one. Not only will you be cleverly creative, but exceedingly resourceful at the same time. How cool is that? Another ace way to catch the proverbial train to more creative pastures, is to choose a makeup product and build your look around that. How innovative would you be if you designed a look around that "out of the box" orange or that molten metal eyeliner that you've been ogling for ages? You can, absolutely, do it. Come on, grab your makeup bag and away you go! Ooh, and don't forget to send us a postcard!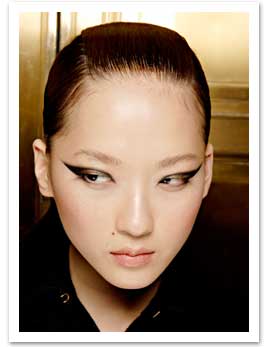 * image courtesy of M.A.C. for Diesel A/W 08.