All That Glitters Is Not Gold.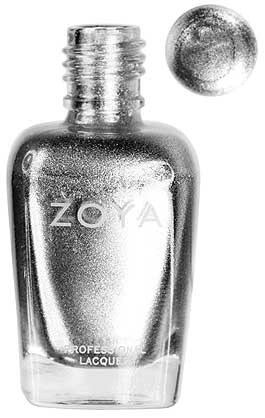 But a gorgeous little silvery number as well. Zoya Trixie is the hottest colour for polish we've seen this season. Some say silver is the new black. My take on silver is that it translates as black's edgier sister. Zoya's newest nail lacquer colour, Trixie, is street smart, glam, and totally on trend. Short and squared nails are transported instantly out of the stratosphere when sporting Zoya Professional Nail Lacquer in Trixie. Trixie is made of the same divine formulation that we have come to know and love from Zoya. As always, Zoya polishes are free of industrial chemicals like toluene, formaldehyde and dibutyl phthalate (DBP) for those who are concerned about some of the possible naughties that can find themselves in nail polishes. We love that!
Check out Trixie as well as other beaut bits of nail gorgeousness at Zoya.
No Comments
Be the first to comment!
Leave a Reply