Short And Ever So Sweet!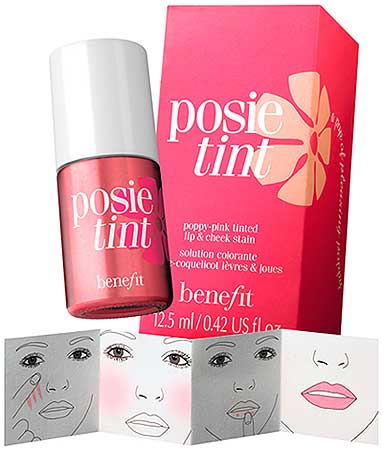 Gloriously enough, not much more needs to be said about this easy on the eye new release from Benefit Cosmetics. After all, isn't there a saying like pictures paired with pristine product are worth a thousand…something-or-another? Beauty Marked! reckons that with these nifty illustrative pictures and a bit of well placed poppy-pink Posietint you'll have the prettiest pout and most wonderfully winsome apples around, thanks to this perfectly pigmented product from Benefit Cosmetics. Benefit's Posietint Lip & Cheek Stain is set to grace our shores from July 2008 and won't the world be an even more beautiful place then?
2 Comments
Beauty Marked! replied:


Hello Lovely One,

Posietint will be sold at all Benefit counters nationwide and from the concept store in Paddington, NSW. It will retail from $53AUD

May 30th, 2008 at 8:30 am. Permalink.
Leave a Reply