The Quick Face.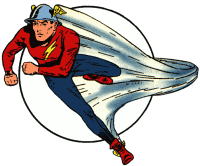 A Johnny Come Lately I may be, but I just realized that I have a Quick Face makeup look. Do you? It dawned on me that whenever I am in a rush and daren't go sans makeup, I always tend to grab the following:
Jane Iredale Pressed Mineral Base (quickly kabuki brushed on)
Becca Brow Powder
MAC Club eyeshadow to upper lid
Blackened Brown eyeliner pencil to tight line upper and lower lids
Black mascara on curled lashes top and bottom
Shu Uemura Blush in P Brown 780 (nude/rose bronze demi shimmer)
The closest nudish gloss I can lay my hot little hands on.
C'est tout! And the bestest bit about a Quick Face is that it is indeed quick. I can do the above in about 5 minutes max. Not bad, ay? All this to say Gorgeous Ones, it's worth perfecting the Quick Face…because you just never know what adventures lay ahead for you and with the Quick Face you're sure to look more than a bit of alright in anticipation for every eventuality. We love that!
One Comment
Leave a Reply