Seriously, did you know that castor oil is the main ingredient in most nonprescription brow growth products? Cheap as chips too. All you need to do is get a hold of some castor oil and a cotton bud. Funnily enough, getting a hold of some castor oil might prove to be the trickiest part of the operation. I nabbed a bottle from my local supermarket in the aisle that houses the things that get you going the good old fashioned way. *blush* But when you do find some castor oil… dip the cotton bud lightly into the cap of the castor oil. Next, gently run the bud over the back of your hand to rub off excess castor oil. After you're satisfied that you only have the tiniest amount of the castor oil on your cotton bud, gently wipe the bud across your eyebrows and onto the section where you'd like to have more brows. Mind you, the operative word here is "tiniest", otherwise you will have an ecological disaster on your hands. This oil slick will only add insult to injury by potentially causing breakouts, further highlighting any brow issues! Apply the castor oil treatment as often as you can, especially at the end of the day after cleansing and moisturizing for the night. In fact, this time is ideal. Thanks to this nifty trick, Robert's your mother's brother and you'll have fabbo brows in no time. Sweet!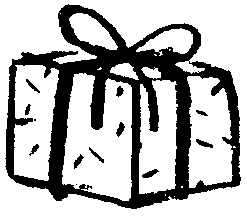 You've earned it! Today is a great day to treat yourself for all your hard work and brilliant efforts. Take time to reward yourself in a meaningful way as this will balance the beautiful energies that you have been so generously giving out. I'm thinking something along the lines of a luxe beauty treatment, mani and pedi, massage, or even that devilishly delectable treat you've been after. Anything that will make your heart sing and spirits soar. Today's the day to give yourself the loving attention you 100% deserve. Enjoy!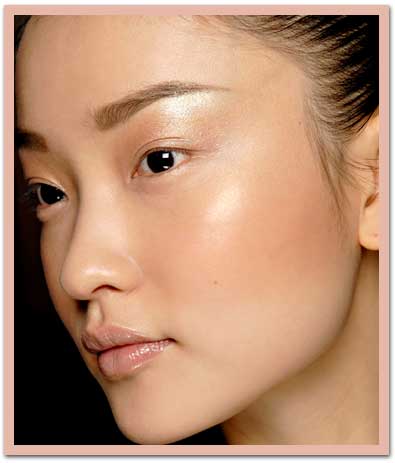 The exaggerated version of the "No Makeup" look is really working for me. Much like in the image shown above, courtesy of M.A.C. for Carolina Herrera A/W 08. James Kaliardos created this gorgeous look by employing beige tones to accentuate the natural architecture of the face.
"It's a neutral face…but it's a built face. It's graphic, but minimal."
According to M.A.C. this ethereal glow was crafted by cueing lids contoured in the eyeshadow Satin Taupe, a deepened lashline, light mascara, set brows, subtly scooped-out cheekbones and blushed-up lips. Just divine! As every self-respecting makeup maven will have several breathtaking shades of beige in her arsenal…just to be sure to be sure, you'll have no dramas creating this flawless look to suit your beautiful self. This makeup look is the very reason why we all look so good "without" makeup on. *wink*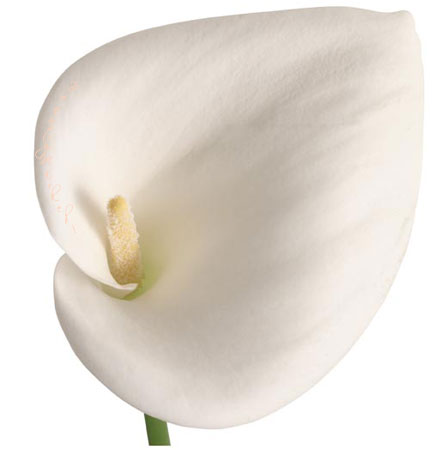 You will be really proud of me. I was filling in a few routine medical forms the other day and when it came to filling in the section asking my religion, I instinctively wrote: Everyone should wear makeup! Cheeky, I know. I couldn't help myself. You'll be doubly chuffed as I didn't even cross it out and write something more traditional. I left it! I felt strangely liberated, truth be known.
A while later, I went on to think about my gorgeous newly declared religion and what it meant to me. I mean, why is wearing makeup so important? I suppose if I had to sum it up in as few sentences as possible (For starters, that would be darn near impossible for me, as we all know…but I'd try…), I would have to say that wearing makeup, having radiant, evenly pigmented skin that reflects exuberance, groomed brows that dress the eyes that are the windows of the authentic soul and encapsulate the sparkle, excitement and joy felt for life, lips that showcase the brilliant smiles and heartfelt laughter that we love, gracefully showing the flush of cheek that only comes from the flame of one's inner beauty and passion are all just the beginning of why. Makeup worn well can infinitely assist one in feeling beautifully confident, full of vitality and wondrously self-expressed and that would most certainly, be amongst my defining reasons. I am also allured to the magic that happens when an individual is in their divine state of feeling beautiful, self-assured, spirited, and joyous. This incredible magic happens only when ones inner beauty is allowed to make its rightful journey outward. With this magic, you get the most creative, inspired, far-reaching, and amazingly beautiful ripple effect! I love that!

Conversions occurring daily at a dressing table near you!
As graciously emailed:
Hello Beauty Marked!. Thank you so much for putting together a killer beauty blog and online beauty magazine. I'm 100% sure that you have really made such a difference to my knowledge about makeup, skincare and as you always say…to all things beauty! At the moment, I only have one question that continues to niggle away at me:

Is it really necessary for me to curl my eyelashes? I never do and wondered if maybe I should?

As gleefully answered:
*melts* Thank you so much for your kind words (and great question)! They mean so much to me and it's always my complete pleasure to be of service. *big grin*

As for curled eyelashes, I'm a big fan. Curled lashes really open the eyes up and add tremendously to one's beguiling beauty. Even those with short lashes can gain a fair bit of glam from curling their lashes then applying a lengthening mascara. For those with poker straight eyelashes…well, what better way to get them to stand and stay at attention, than to curl them and then apply a few coats of waterproof mascara? Curled lashes are a lifesaver for those with free-range lashes that just are hell bent on doing their own thing. A well wielded eyelash curler will get even the most recalcitrant lashes to figuratively straighten up and fly right, for sure! Curled lashes (and separated and de-clumped ones) are really much like groomed brows: an integral part of creating a gorgeous, overall-polished look. So to make what only required a short answer even longer (because we all know I can't help myself)…Yes, curled lashes are necessary. Absolutely!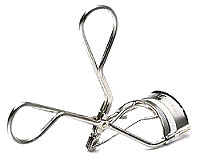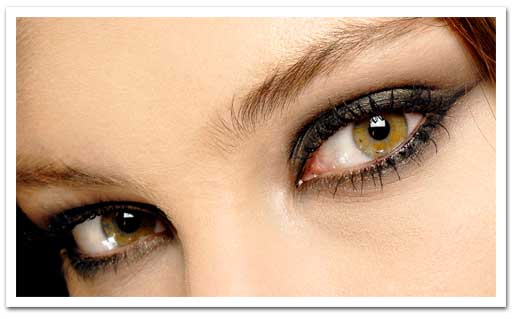 There's nothing Betty Davis eyes about those arresting peepers. These super polished and super beautiful eyes are courtesy of the ever-so-talented and ultra charming Tom Pecheaux for Emmanuel Ungaro AW08. When asked…the dashing Tom Pecheaux wanted us to know all about those uber alluring and exceedingly sultry eyes created from sheer M.A.C. genius:
Cue eyes built up in winged, multi-dimensional shadow, a seamless mix of eyeshadow in Showstopper and Carbon (to make ebony brown) pulled out from the socket. Fluidline in Blacktrack wrapped along the upper and outer half of the bottom lashlines and a feathering of eyeshadow in Fiction (a chromatic olive) on the lid. The brows were tinted deeper with a speedy brush through with mascara in Charcoal Brown followed by a brow brush to pull extra attention to the siren-like gaze.

Beauty Marked! absolutely has to agree, this look is just pure unadulterated smolder. I'll have a pair of those, thanks!

Order up this look and much more M.A.C. gorgeousness online or at your nearest M.A.C. counter. Mmmm…
As beautifully asked…

I am a Middle Eastern woman, who has done nothing to her brows and they have no discernible shape. I am keen to have them look nice and shaped, as you have highly recommended in the past. But, I am certainly not keen on waxing or plucking my eyebrows. Are there any other suggestions as my eyebrow hairs are very fine and do not seem to be removed very easily, but seem to just snap off and remain as stubble?

As answered with pleasure…
Have you ever considered Threading? Threading is a long established form of hair removal in India, The Middle East, and in many other Asian countries as well, in fact. This method of hair removal is an amazingly effective way to shape your brows and remove any unwanted hair. Even the finest hairs can be removed by Threading. What's even better is that Threading comes into its own and works its best magic on fine hairs that are generally not easily removed by waxing or tweezing! Sounds perfect, hey?

So how's it done? A light dusting of powder is applied to hair to be removed. The threader then winds two threads of cotton between her fingers across her two hands. The hairs for removal are targeted and precisely removed by twisting the thread between the fingers, capturing the hairs in question and extracting them from the root. Since the hair is removed in its entirety by the threads, the hair is not snapped off, as some fine hair can be when waxed or plucked. The hair's regrowth pattern seems to be the same as with waxing or tweezing, when done properly.
Even though Threading has been around for donkey's years, it may be a bit hard to find places to have it done in your local area, but absolutely worth the hunt. Perhaps try asking in your local Indian or Middle Eastern spice shop or grocery store if anyone knows of a good threader in your area. I hope this helps and please let us know how you go. Good luck!