I'm Diggin' It!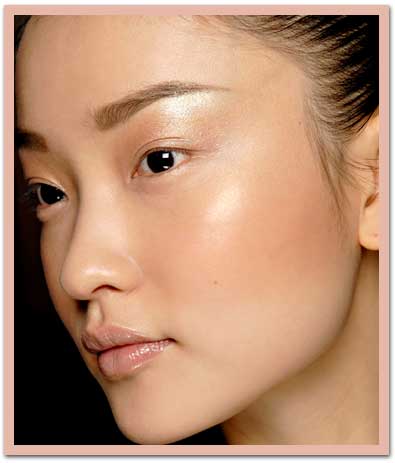 The exaggerated version of the "No Makeup" look is really working for me. Much like in the image shown above, courtesy of M.A.C. for Carolina Herrera A/W 08. James Kaliardos created this gorgeous look by employing beige tones to accentuate the natural architecture of the face.
"It's a neutral face…but it's a built face. It's graphic, but minimal."
According to M.A.C. this ethereal glow was crafted by cueing lids contoured in the eyeshadow Satin Taupe, a deepened lashline, light mascara, set brows, subtly scooped-out cheekbones and blushed-up lips. Just divine! As every self-respecting makeup maven will have several breathtaking shades of beige in her arsenal…just to be sure to be sure, you'll have no dramas creating this flawless look to suit your beautiful self. This makeup look is the very reason why we all look so good "without" makeup on. *wink*
No Comments
Be the first to comment!
Leave a Reply