On Target With Your Saturday Night Special.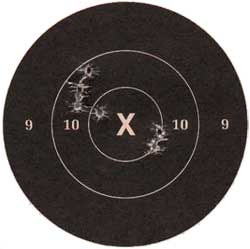 I'm thinking eyes that are packing pure, smoked-out, shimmery gorgeousness for the evening's festivities. What do you think? Maybe a goer for tonight's makeup look? Here's a few product suggestions to get you going:
M.A.C. Paint Pot in Blackground to eyelid as a base, M.A.C. Blue Brown Pigment to set and blended fabulously up to the crease. M.A.C. Club pressed eye shadow to crease and outer V. M.A.C. Vex pressed eyeshadow lightly applied as brow highlight and blended impeccably. Black gel or kohl eyeliner to water and tightlines for both upper and lower lash lines. Finish off with the requisite lashings of black mascara on celestially curled lashes.
The what's next…
Groomed brows, cheeks that are very much a supporting act for those killer eyes and a low maintenance lip that is lightly stained and slicked with a YLBB (your lips but better) nude. C'est tout. Just prepare to slay 'em!
One Comment
Leave a Reply