M.A.C. Alchemical Magic.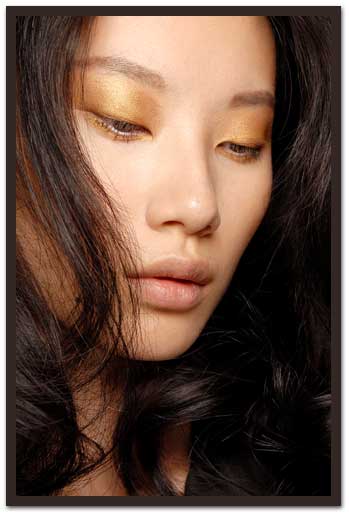 No matter how hard I try, I just can't seem to pass up a bit of M.A.C. Alchemical magic. The makeup trend seen in many of the Milan S/S 08 shows were, once again, the stuff that dreams are made of. As pictured, the makeup designed for the Salvatore Ferragamo show by M.A.C. was all about the Flesh Metal, juxtaposed by a sheer cheek and seashell shades on the skin and lip. Although M.A.C Gorgeous Gold was the heroine of the Show, this delightful beauty is alluringly devastating with an incandescent eye courtesy of Goldmine eyeshadow and a faint trace of white eyeliner to the waterlines. It's as simple and universally divine as that!
*Image courtesy of M.A.C. and may not be reproduced without permission.

No Comments
Be the first to comment!
Leave a Reply