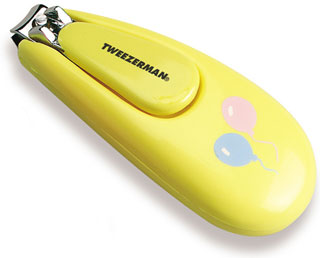 Oh my goodness! How darling is this baby nail clipper? This little "cutie pie" is courtesy of Tweezerman and not only does it look adorable, but it works a treat! Tweezerman's large handled, ergonomic Baby Nail Clipper is a fantastic beauty tool for keeping the Wee One a picture of their gorgeously groomed, perfected selves. Don't be fooled by this clipper's jejune appearance as it is well and truly in the big leagues when it comes to performance. This baby nail clipper is a chip off the old block. It does Tweezerman proud, maintains the family standards and established reputation. *whispers* The Tweezerman Nail Clipper even works well on "big people's" fingers too should you be unable to resist the temptation to use this "cute as a button" clipper. Who could blame you? Love 'em!
Visit Dateline Imports for Tweezerman Baby Nail Clippers and so much more.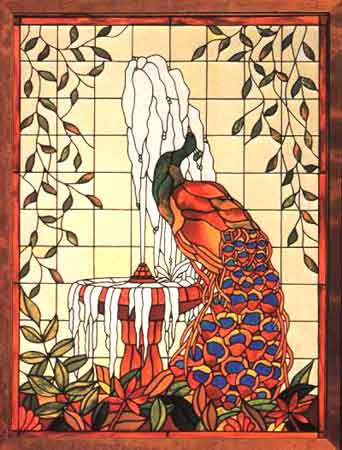 "People are like stained glass windows. They sparkle and shine when the sun is out, but when the darkness sets in, their true beauty is revealed only if there is light from within." -Elisabeth Kübler-Ross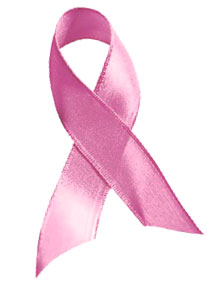 Think of this post as a not so gentle but ever-so-graceful reminder that today is Pink Ribbon Day! So if you haven't done so already, do be sure to buy a pink ribbon or more in support of Pink Ribbon Day 2007. Here's a brilliant fact for you: Thanks to you, over the last 6 years, supporters of The Cancer Council's Pink Ribbon events have raised over $9 million dollars to help fund breast cancer research, support services, and prevention campaigns. How very excellent is that?! Brava! Imagine what today's concerted efforts will add to this marvelous campaign with all of our help. *rolls up shirt sleeves and cheerfully pulls out wallet* Let's do this! *happy dance* …Here's to a great day!

-BM! x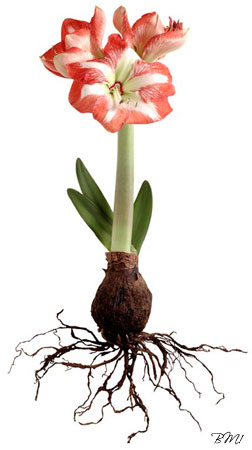 Since love grows within you, so beauty grows. For love is the beauty of the soul.
-Saint Augustine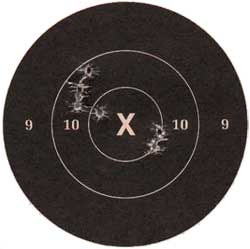 I'm thinking eyes that are packing pure, smoked-out, shimmery gorgeousness for the evening's festivities. What do you think? Maybe a goer for tonight's makeup look? Here's a few product suggestions to get you going:
M.A.C. Paint Pot in Blackground to eyelid as a base, M.A.C. Blue Brown Pigment to set and blended fabulously up to the crease. M.A.C. Club pressed eye shadow to crease and outer V. M.A.C. Vex pressed eyeshadow lightly applied as brow highlight and blended impeccably. Black gel or kohl eyeliner to water and tightlines for both upper and lower lash lines. Finish off with the requisite lashings of black mascara on celestially curled lashes.
The what's next…
Groomed brows, cheeks that are very much a supporting act for those killer eyes and a low maintenance lip that is lightly stained and slicked with a YLBB (your lips but better) nude. C'est tout. Just prepare to slay 'em!
Did you know that lipstick will stay on longer if you push a small bit of foundation onto your lips? Foundation placed on the lips first acts as a primer and works doubly well if you lightly powder it to set. After setting the foundation on your lips, apply lipstick, blot with a single-ply section of tissue, and reapply your lipstick once again. It's as easy as that.
For extra bulletproof lips, apply lip liner to the entire area of your lips after setting your foundation with the lightest amount of powder and just prior to your first application of the lippie-then-blot number. Blotting with a single-ply of tissue works a treat because it lifts a large majority of the oils from the lipstick leaving only colour pigment. The last coat of lipstick ensures that you finish up with an emollient and moisture-rich base of gorgeous, pigmented colour. What I also love about this technique is that if you're unable to reapply your lipstick throughout the day, it will tend to wear more evenly than if you just popped your lippie straight on without priming. With this nifty number in mind, give your little magic bullet a shot. Ooh, and let us know how you get on. As always, we'd love to hear from you!


Remember that your skin grows from the inside out. Therefore, ensuring that we have a lifestyle and diet that reflect this fact, is the key to wonderful skin. So betwixt looking after your skin with fabulous product, eating well, and wholeheartedly embracing healthy habits, living and thinking joyously and keeping stress to a minimum, at every opportunity, we can, absolutely, look forward to great skin! It's as simple and as fool-proof as that. What's better is that even small modifications to our diet and lifestyle can yield big results. So imagine what big modifications could do? Much like the proverbial adage: As the twig is bent, so is the tree inclined. …Sounds good to me!