Atmospheric Beauty.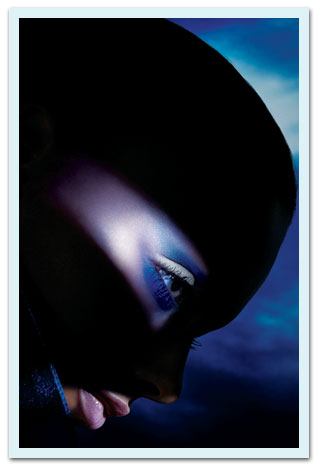 Finally, a 7 day forecast you can bank on! M.A.C.'s Blue Storm Collection is set to roll into town with gale-force on September 10th, 2007. The rainmakers at M.A.C. have drummed up a new formation of limited edition hues:
Stratus blues, dense billowing pink-tinged cumulus, set against deep, rolling, overcast greys…A thunderclap of shades so intense, deeply pigmented and atmospheric. They take your eye to the heart of the storm with a look that is sophisticated, well-rendered, and paradoxically calm. For the lips: Light filled bolts of clear silver, dusky pinks and red-sky-at-night plums. Forecast to last…
Lipglass:
Lightening White silver sparkle (frost)
Lull Pink lilac (frost)
Atmospheric Rich grape with red and gold pearl (frost)
Eyeshadow:
Blue Storm Cool royal blue with blue and silver pearl (frost)
Stormwatch Deep teal (matte)
Thunder Rich blue with purple pearl (frost)
Cumulus Creamy grey with silver pearl (frost)
Cloudburst Black with blue pearl (velvet)
Kohl Power: *
Feline Rich black (frost)
Mystery Rich black with green and teal pearl (frost)
Zoom Lash:
Zoomblack (R) Rich black
Nail Lacquer:
Whirlwind Metallic royal blue with green, blue, and purple pearl (frost)
Rainy Day Metallic gunmetal grey with lilac pearl (frost)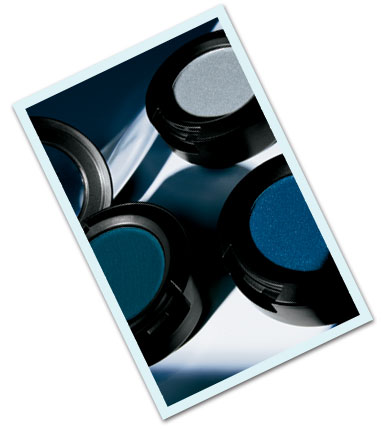 Storm Watch: Blue Storm is available from all M.A.C. counters and online from September 10, 2007. Limited Edition.
*But wait, there's more!
M.A.C.'s new castor oil and vitamin C & E enriched Kohl Power eye pencils are ophthalmologist tested, safe for use with contact lenses and can be easily used on the waterline. Yessss!
No Comments
Be the first to comment!
Leave a Reply