What's hot this season?
We at Beauty Marked! can hardly contain our excitement about all the great new products and special little gems we have sourced just for you.
Here on the What's Hot! page you can find hot new beauty products, how you can achieve that glamorous celebrity look you're after on a next to nothing budget, and find the best places in town for all of your beauty needs.
After all, Beauty Marked! loves nothing more, than to show you how you can get even more gorgeous!
This month Beauty Marked! talks about:
Which beauty products does Beauty Marked! absolutely love? Take a peek at BM!'s beauty hotties and find out what makes her go ga-ga...
Don't forget you can contact us if you have any questions and/or comments you would like to send us. We would love to hear from you.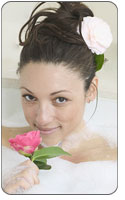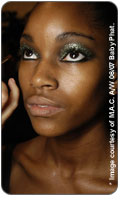 Hot BM! Tip:
If you find that there is a little too much glitter fallout for your liking, just grab a bit of sticky tape and lightly touch the sticky side of the tape on top of the rogue bit of glitter and Voila! What glitter?